A new CD album 'Alla Polacca'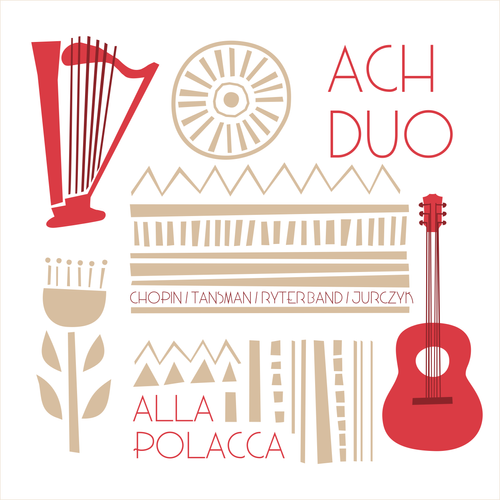 The first polish CD with music for guitar and harp duo
'Alla Polacca' - is the title of the first Polish album containing Polish music for the guitar-harp instrumental duo, which is released at the turn of 2020 and 2021 by The Association for Polish Guitar Music Development under the small great music (QBK) record company.
The pieces on the album were recorded by the unique ACh Duo, formed by guitarist Aleksander Pankowski vel Jankowski and harpist Noemi Hańczyk. 
The album contains a piece 'Suite in modo polonico' by Alexandre Tansman, in a special, original arrangement for guitar and harp, made by the composer himself, two original transcriptions of Fryderyk Chopin's works - Prelude in D flat major, Op. 28 No. 15 and Waltz in C sharp minor, Op. 64 No. 2 and is complemented by compositions played solo by the artists - Grzegorz Jurczyk's Fogbound Mountains for guitar and Deux images for harp, composed by Roman Ryterband.